Sökmotorsoptimering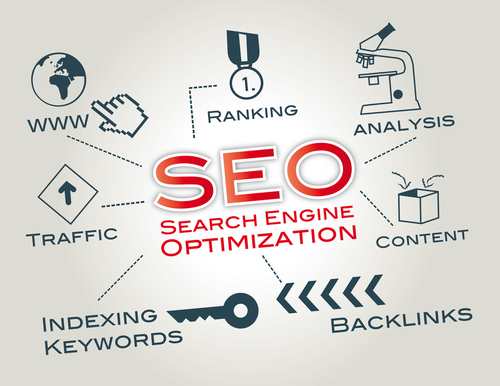 SEO - Search engine optimize
SEM - Search engine marketing
CRO - Conversion Rate Optimization
robots.txt
Lista
SEO – Optimizing a website to have search engine friendly navigation and relevant keyword-rich content so that it ranks well in search engines and can be found by visitors.
SEM – A form of Internet Marketing; to promote a website via search engines using tactics such as SEO, Paid Inclusion and Paid Placement campaigns.
SEP – Similar to Search Engine Marketing; to achieve a high ranking position for a website in search engine results pages using SEO tactics.
SERP – Page that is displayed after a search query is performed.
SSI – Tag used to instruct the server to import content from an external file into the Web page.
Sökmotoroptimering (SEO)